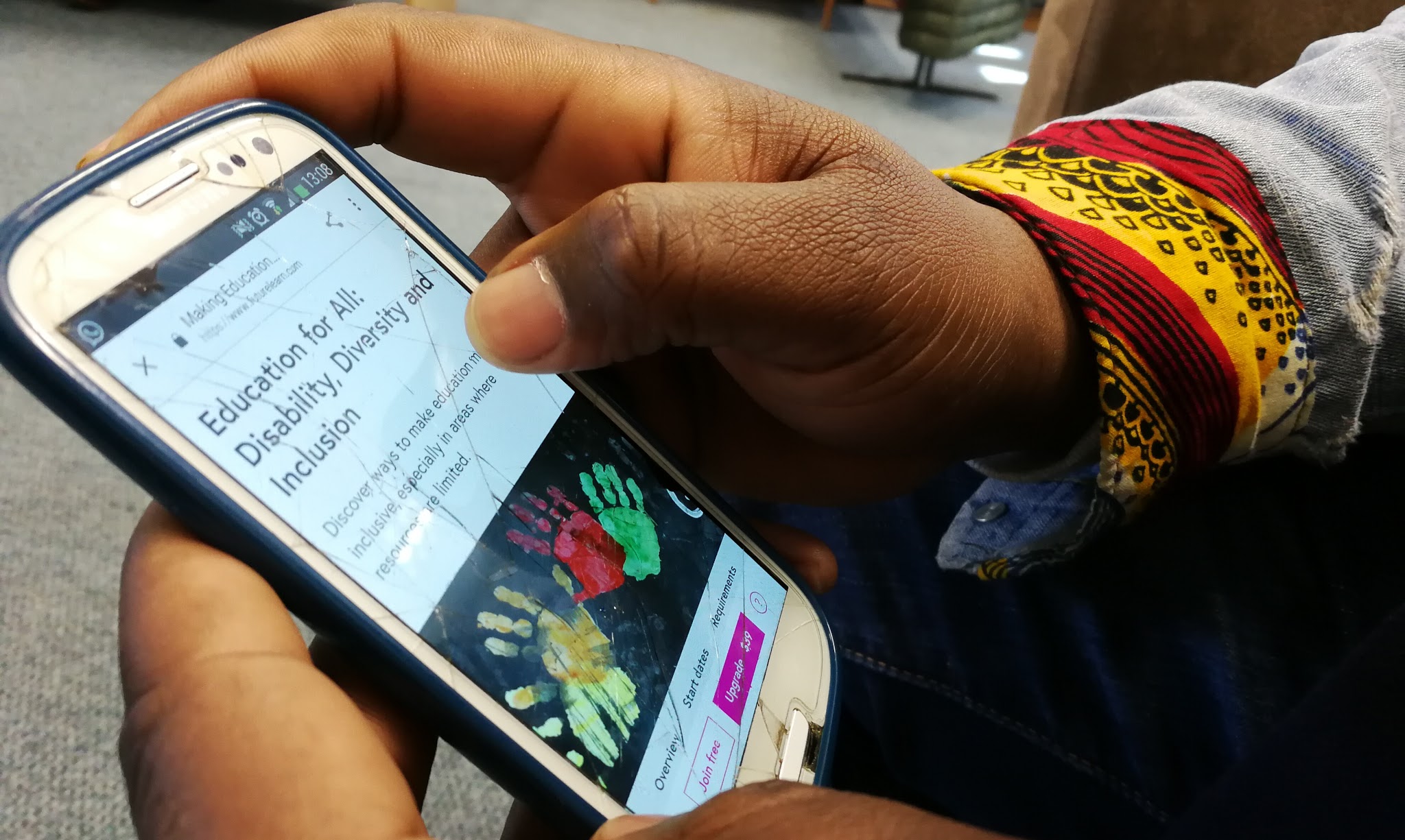 This August we'll be hosting an exciting webinar series about MOOC usage in Africa. During the series we look into the current status of how African Higher Education Institutions are making use of MOOCs. There is often much hype about the potential of MOOCs for development in Africa, but what is happening on the ground? In this series, experts share insights from their research and practice and invite us to engage in critical conversations around a range of questions:
We will start off with two webinars looking at changes in practices by lecturers when using or creating MOOCs:
On 15 August at 1 pm (SAST) Shanali Govender and Tasneem Jaffer (University of Cape Town) address the question on how we might advance MOOC uptake in universities. How have others used strategies such as 'wrapping' MOOCs to overcome some of the perceived limitations of MOOCs? How can we make MOOCs accessible to many?
On 17 August at 1 pm (SAST) Sukaina Walji and Michael Glover (University of Cape Town) explore what happens when lecturers in Africa make MOOCs. What do they learn? How do their practices shift? How can lecturers be supported to become more open?
On 22 August  1 pm (SAST) Andy Nobes (AuthorAid, UK) will speak about the potential of MOOCs to be used for training of researchers in developing countries
On 24 August at 11 am (SAST) we are joined by Dr. Lorenzo Dalvit (Rhodes University, South Africa) who will challenge our assumptions and beliefs about MOOCs in the African context based on findings from a recent report from the The Technology & Social Change Group (TASCHA). These findings contradict commonly-held assumptions about MOOCs in 'less developed' contexts in a number of aspects. Perhaps we need to reframe our perspectives?
On 29 August at 1 pm (SAST) Dr. Jane-Frances Agbu will discuss National Open University of Nigeria's OER strategy (including sensitization, capacity building, design of NOUN 1st OER based MOOCs) and lessons learned.
How are institutions creating and reusing OER-based MOOCs?
The National Open University of Nigeria (NOUN) is currently implementing its strategy towards becoming an OER-based Open University with a special niche for MOOCs.
On 31 August at 1 pm (SAST) Rebecca Bayeck (Pennylvania State University, US) will speak about how Africa can maximize on MOOCs. Her webinar engages participants in a discussion on how to make the most out of Massive Open Online Courses (MOOCs).
The webinars are 30 to 40 minutes presentations followed by 10-15 minutes for questions and asynchronous discussion via the e/merge forum and/or Facebook event pages. Please see full schedule below and sign up for these events individually below:
This series has ended – the six webinars are available on the following YouTube playlist