Presenters: Dr. Lorenzo Dalvit, Department of Journalism and Media Studies, Rhodes University, South Africa
Format: 1 hour webinar Thursday 24 August 11 am (SAST)
Time converter at worldtimebuddy.com
The Technology & Social Change Group (TASCHA) recently released a report, An examination of MOOC usage for professional workforce development outcomes in Colombia, the Philippines, & South Africa (download full report here). The report is a culmination of the research done as part of the Advancing MOOCs for Development Initiative.

Based on surveys of 1,400 Massive Open Online Courses (MOOC) users and 2,250 non-users aged 18 to 35 in Colombia, the Philippines, and South Africa, the study is the first to include multiple MOOC providers in the developing world. It is also the first to analyze individuals not using MOOCs. Many of the study's findings are very surprising and contrary to other research done on MOOCs to date. The research shows that the low completion rates and homogeneous demographics found among users in the United States and similar nations do not hold true worldwide. Additionally, many of the findings contradict commonly-held assumptions about MOOCs in less developed contexts.
Example findings
Low- and middle-income populations make up 80% of MOOC users

, in contrast to wealthier populations reported elsewhere.

Over

80% of MOOC users only have basic or intermediate level ICT skills

, challenging the belief that MOOCs are predominantly taken by people with higher level skills.

49% percent of MOOC users received certification in a MOOC

, and another 30% completed a course. This is far above the single-digit rates reported elsewhere.

Women are more likely than men

to complete a MOOC or obtain certification.

The main motivations of MOOC users were found to be in

gaining specific job skills (61%), preparing for additional education (39%), and obtaining professional certification (37%)

.

Among non-users, lack of time (50%) was by far the largest barrier to MOOC participation.

Lack of computer access (4%) or skills (2%) was NOT found to be a barrier

.
The research has revealed a number of important insights that bode well for the future of MOOCs for workforce development in developing countries. This in itself is a significant finding as the researchers expected to encounter many more obstacles to advancing MOOC uptake.
The potential for increasing MOOC uptake and improving employment opportunities, especially for more marginalized populations, is clearly there. This is promising, and urges action since the data shows that MOOC users are savvy in using the knowledge they've gained from MOOCs to advance their professional aspirations.
This series has ended – the six webinars are available on the following YouTube playlist
---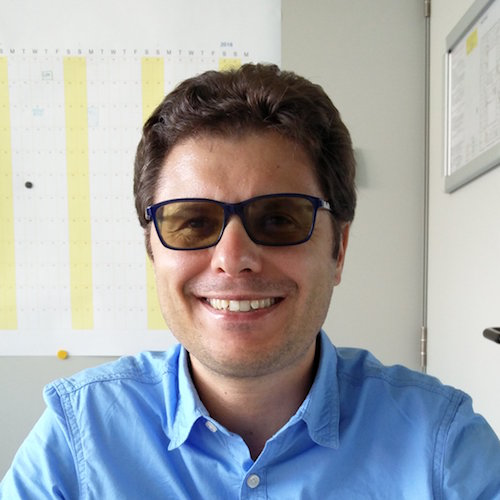 Dr. Lorenzo Dalvit is the Head of ICT Education at Rhodes University in Grahamstown (South Africa). Until recently he was seconded to the School of Journalism and Media Studies as the MTN Chair of Media and Mobile Communication at the Associate professor level. He also worked as Research and ICT Coordinator in the African Language Studies Section of the School of Languages and as Researcher in Multilingualism and ICT in the Computer Science Department at Rhodes.
His areas of academic interest include (new) media and communication theory , Mobile and ICT for rural development, hyperlocal media and services, mobile communication and disability and localisation in African languages. He is involved in various ICT-for-development initiatives and international collaborations with partners in Europe and Southern Africa.
Professor Dalvit (co)authored over 50 peer-reviewed publications and has supervised more than 30 students across various disciplines (Media Studies, Education, African Languages, Computer Science). He made more than 100 contributions to local and international conferences and participated in the organisation of more than 20 local as well as international events. He is a rated NRF researcher and has attracted additional funding from the NRF as well as the Departments of Basic Education and of Communication, IREX and the European Commission.