Presenters: Shanali Govender & Tasneem Jaffer Centre for Innovation in Learning and Teaching, University of Cape Town
Format: One hour webinar 15 August 2017 1 pm (SAST)
Time converter at worldtimebuddy.com
Massive Open Online Courses (MOOCs) have become increasingly significant in the online learning landscape since 2008. Free with optional for-pay components, and accessible to anyone with internet access, MOOCs provide opportunities for online learning to millions of learners worldwide. Although hailed as the solution to increasing demands for access to higher education, MOOCs are constrained in a number of ways, including an absence of face-to-face interaction, minimal contextualisation of material, and, little lecturer contact and variable participant feedback. To mitigate these drawbacks while taking advantage of free, high quality materials, organisations (universities, NGOs, community groups etc) have "wrapped" MOOCs by including a local facilitator and a face-to-face study group.
Mandated to provide extra curricula support to postgraduate students, the Office of Postgraduate Studies (OPS) at the University of Cape Town operates in a context characterised by limited funding and resourcing, varied student preparedness for postgraduate study, and increasing regional student mobility. This requires substantial extra curricula academic and professional skills support, which is offered through a range of modes including the wrapping of MOOCs on a variety of topics.
This research explored how wrapped MOOC participants experienced the facilitated, face-to-face engagement with online material. A range of primary and secondary data sources were collected and analysed, including interviews, surveys and course evaluations. Using an adaptation of the Community of Inquiry (CoI) framework (Garrison, Anderson & Archer, 2000), the facilitator, cognitive, and social presences in the face-to-face classroom were analysed.
This study illustrates how the CoI framework can be applied to understand blended learning contexts and the benefits of wrapping MOOCs to address some of their reported limitations. The use of this framework brought into focus the extent to which successful student learning is contingent on the interaction of cognitive, social and facilitator presence in the classroom.
Resources: "I don't always wrap MOOCs, but when I do…": Improving postgraduates students' experiences of MOOCs as OERs through facilitation and face-to-face contact
This series has ended – the six webinars are available on the following YouTube playlist
---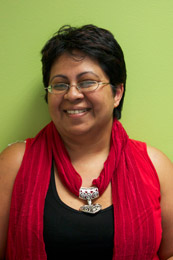 Shanali Govender is a lecturer within the Staff Development unit at CILT. Although Shanali's teaching experience began in secondary education, a return to higher education to pursue her own studies prompted a shift to an interest in the higher education landscape. She has worked (in varying capacities) in three South African institutions of higher education, and has strong interests in the scholarship of learning and teaching.Her particular brief in the staff development team is to support part-time and non-permanent teaching staff. She is responsible for running the s.e.a.TEACH (supporting emerging academics' teach) programme and works within departments and faculties on request. While continuing to work in the field of staff development at UCT, she is working towards her PhD, looking at discourses in the learning experiences of first year engineering students.
---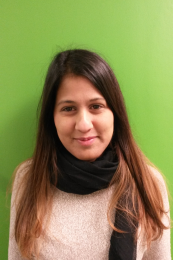 Tasneem Jaffer is a Digital Learning Material Designer for the MOOCs team. She most recently worked in the field of user experience (UX), where she used her analytical and research skills to recommend best practices and ways in which to improve the usability of government websites. She is currently completing her Master's degree in educational technology where her research topic focuses on students' perceptions of wrapped MOOCs at UCT. She has an undergraduate degree in Information Systems, which had a strong impact on her analysis and technical background. She is obsessed with learning and information, with a strong interest in MOOCs which she believes has formed the perfect foundation for her job as a learning designer. She believes that it is a really exciting field and is happy to be a part of the CILT MOOC journey. She is really interested in learning the workings of designing blended and online courses and as a serial MOOC taker, she is excited to experience the behind the scenes aspects of creating a MOOC.