Presenters: Sandhya Gunness, University of Mauritius, Jerome Dooga, University of Jos (Nigeria), Nicola Pallitt, University of Cape Town (South Africa)
Time and Date: Wednesday 20 September 1 pm SAST
Time converter at worldtimebuddy.com
Many higher education institutions are adopting some kind of blended and/or e-learning accentuating the need for the learning design of educational materials. There are variances in how colleagues in universities across the African continent define the meaning, processes, roles and work of learning design and learning designers. In this session, a panel of individuals involved in learning design in different capacities at their institutions will report back on the survey results in progress below and respond to the following questions:
What does learning design mean at your institution?

Who does it?

Which design processes are used? This may include particular models (ADDIE or other formal models) or approaches.  

What kinds of work do you think the role of 'learning designer' entails?

Does such a role exist at your institution?

If this role (or roles) does not exist, is there a similar job title where people do this kind of work? i.e. instructional designer

How do learning designers in Africa enter into this role or profession?

What kinds of professional development opportunities exist for local learning designers?  

Is learning design different to teaching with technology or technology integration? How so?
Call for participation:
We invite you to share a perspective from your country by completing this short survey https://goo.gl/forms/ZolTfgVeiELQsiEk1  Share media to expand on these answers using an online mode of communication of your choice on the Facebook page for this event. We would like to crowdsource these along with your responses to be used in the following ways:
To be reported on during the online seminar – event facilitators will work with the e/merge Africa network conveners to collate your responses and media for insights on emerging trends, similarity in approaches across countries, etc.

Shared during our workshop at eLearning Africa

For research and evaluation purposes conducted by the e/merge Africa team
You are welcome to use any mode or media to supplement your responses to the google form survey. We'd particularly like some videos or photos. But more generally, anything that can be created with an app or software that can be shared on Facebook that expands on your written response. Share your media on the Facebook page.
Tool suggestions:
Screencast-o-matic for narrated presentations or screencasts: https://screencast-o-matic.com/download
Vocaroo (flash-based voice recorder): https://vocaroo.com/
Suggested photos:
Images of colleagues engaging in a learning design process, a screenshot of an online course at your institution, students interacting with online materials inside or outside of the classroom, lecturers collaborating on or designing materials
---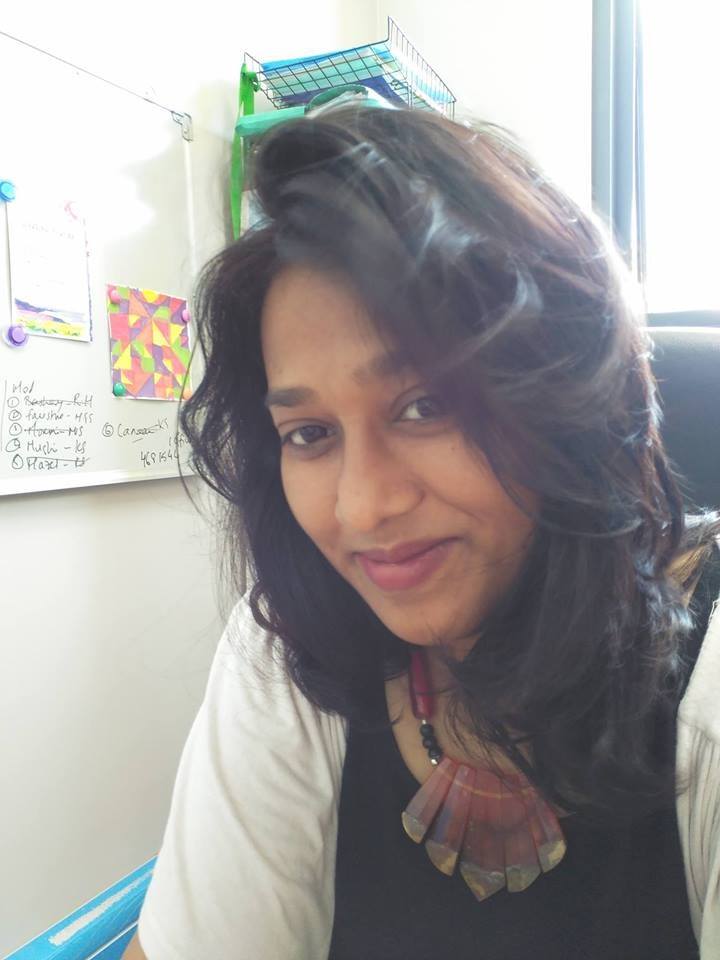 Sandhya Gunness is a lecturer in the Open and Online Learning at Centre for Innovative and Lifelong Learning at the University of Mauritius. She teaches Primary and Secondary level teachers about OER and technologies so that they can improve their teaching practices. This is formalised through an online module delivered within the BSc Educational technologies programme at the University of Mauritius. She is currently doing research on the extent of teaching transformations and whether this can be sustained in Mauritian Schools through Open Educational practices. She is also interested in Collaborative Networks and how these are linked and enhanced through Open Educational practices.

---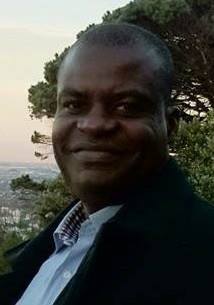 Dr. Jerome Dooga is an English Lecturer at the University of Jos in Nigeria. He is the e/merge Africa Regional Coordinator for West Africa and Commonwealth of Learning (COL) eLearning consultant to the School of Education at the National Open University of Nigeria (NOUN). He trains fellow academics in Jos in the eLearning Fellowship programme to use technology for teaching and research. He holds a PhD in English and received postgraduate training in Educational Technology at the University of Cape Town. Jermons has presented research papers at various fora in a range of African countries and has published widely in the field. He is also co-authoring and editing a book on technology in African Higher Education and has won national and international awards for e-learning.

---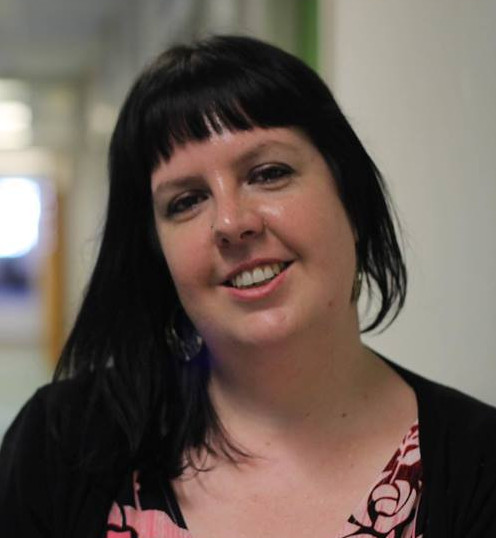 Dr. Nicola Pallitt is a lecturer in the Centre for Innovation in Learning and Teaching at the University of Cape Town. As part of the unit's course and curriculum design team, Nicola is involved in a variety of curriculum innovation initiatives and assists university staff with blended and online learning design. She co-teaches on programmes in educational technology and assists with staff development workshops. Nicola is a member of the e/merge Africa team, an online professional development network for educational technology researchers and practitioners in African higher education. Nicola's research interests include ePortfolios and multimodal assessment, digital games and game culture in the Global South as well as the intersection between culture, learning and technology. She is passionate about the study of digital social interaction and participation in various contexts more generally, although she is currently mostly involved in Higher Education.

This seminar has ended. Please view the recording of this webinar here. Also note our curated YouTube playlist with past Learning Design related events, webinars and workshops