Presenters: Carla Aerts, University College London, UK
Time and Date: Thursday 7 September 2017 at 1 pm (SAST)
Time converter at worldtimebuddy.com
In our second sessions we will take a bit more of a dive into Learning in a Technology-driven world and what that means in terms of:

Changes in teaching and learning – what are they, might they be, or are they really changing? Are we retro-fitting rather transforming?
The concept of learning outcomes? What do they really mean for the different education stakeholders in technology supported education scenarios?
Can technology really support learning outcomes? The myths vs the reality? Quantitative, qualitative and longitudinal evidence? Is it really there and what does it mean?
The hubris of the technologists vs the resistance of the educator.
This session aims to highlight some of the benefits and the challenges in technology supported learning, questions the claim of the technologists and reflects on some of some of the questions that moving into a future of education may need to address, not in the least teacher education.
If you missed out on the first session in January 2017 you can view the recording here
---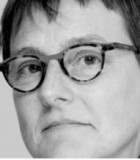 Carla Aerts is Director of Futures at Institute of Education – University College London
Please sign up for this session here: