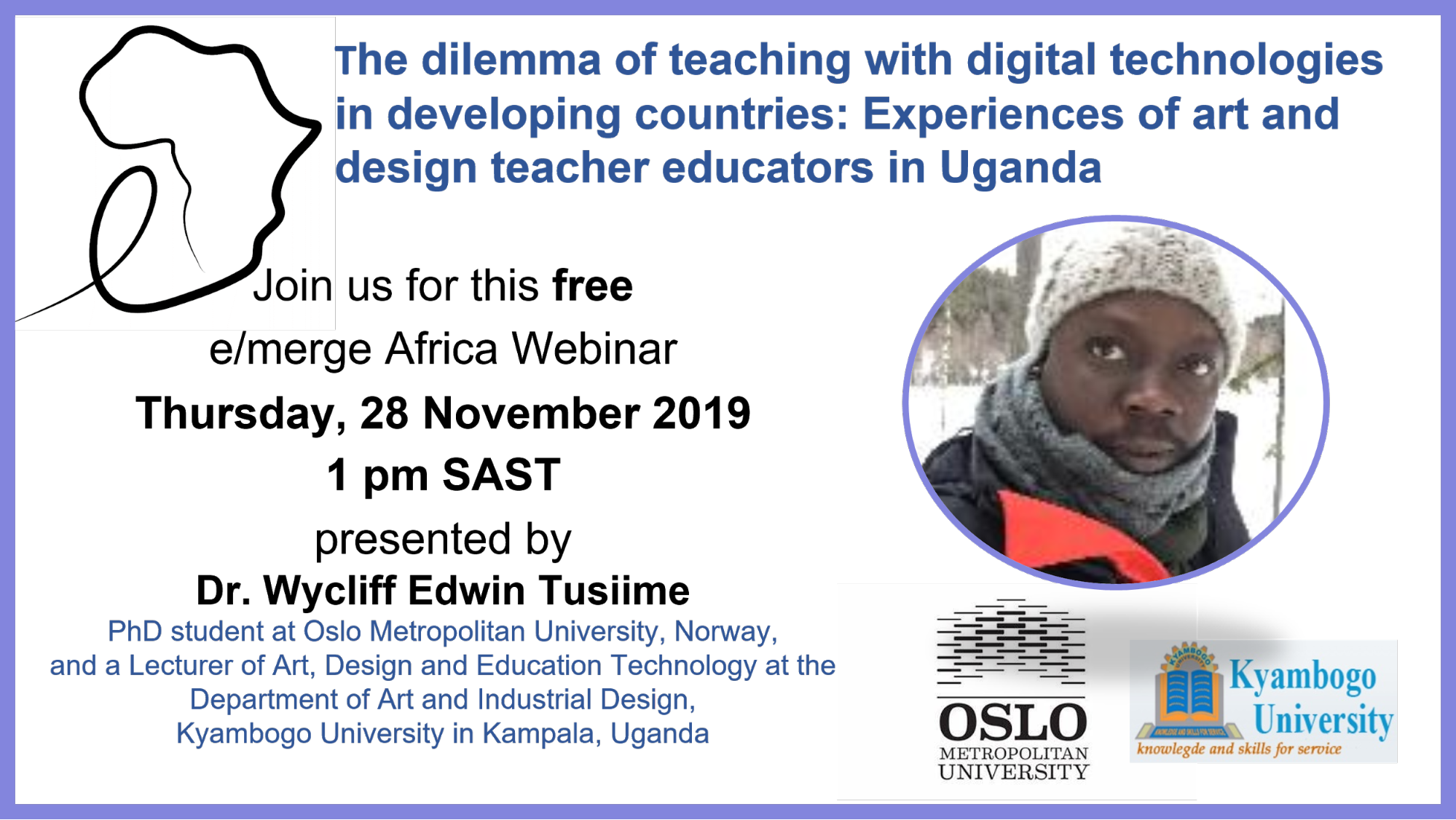 Session format: Once-off webinar
Date and Time: Thursday 28 November 2019 at 1 pm (SAST)

Presenter:Dr. Wycliff Edwin Tusiime,
Time converter at worldtimebuddy.com
Add to:
Description:
In this webinar, I report from a case study that thought to understand how teacher educators use digital technologies in teaching Art and Design (A&D) in Uganda. The study employed semi-structured interviews and non-participant observations to gather qualitative data from teacher educators in selected teacher training institutions in Uganda. The findings indicate an occasional use of digital technologies in the classroom and that majority of A&D teacher educators face an ongoing dilemma in teaching without proper access to digital technologies (hardware, software and the Internet) and low digital competences. The findings further confirm teacher educators' limited awareness of the relationship between technology, pedagogy and content in the teaching of Art and Design subjects. These findings suggest that desired learning outcomes mediated by the use of digital technologies may greatly be impeded.
This event has ended – please refer to the recording here
---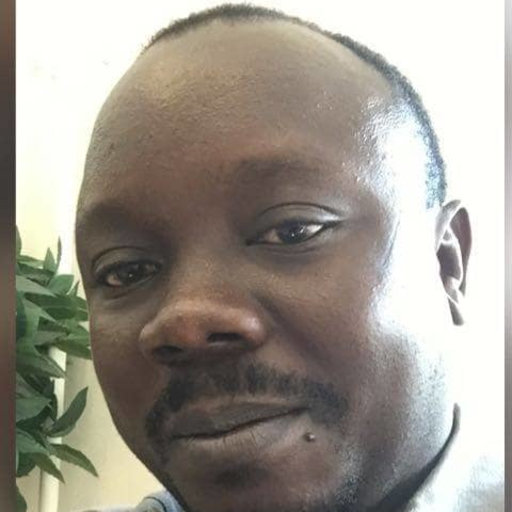 Wycliff Edwin Tusiime is a PhD student at Oslo Metropolitan University, Norway and a lecturer of Art, Design and Education Technology at the Department of Art and Industrial Design, Kyambogo University in Kampala, Uganda. He has previously won research grants and published research papers and a book chapter in the areas of art and design teacher education, education technology and vocational education. Currently, Wycliff collaborates with Prof. Monica Johannesen from Oslo Metropolitan University, Norway and Prof. Greta Björk Gudmundsdottir from the University of Oslo, Norway. Their current research project is 'Developing Professional Digital Competence for Art & Design Teacher Educators in Uganda'.