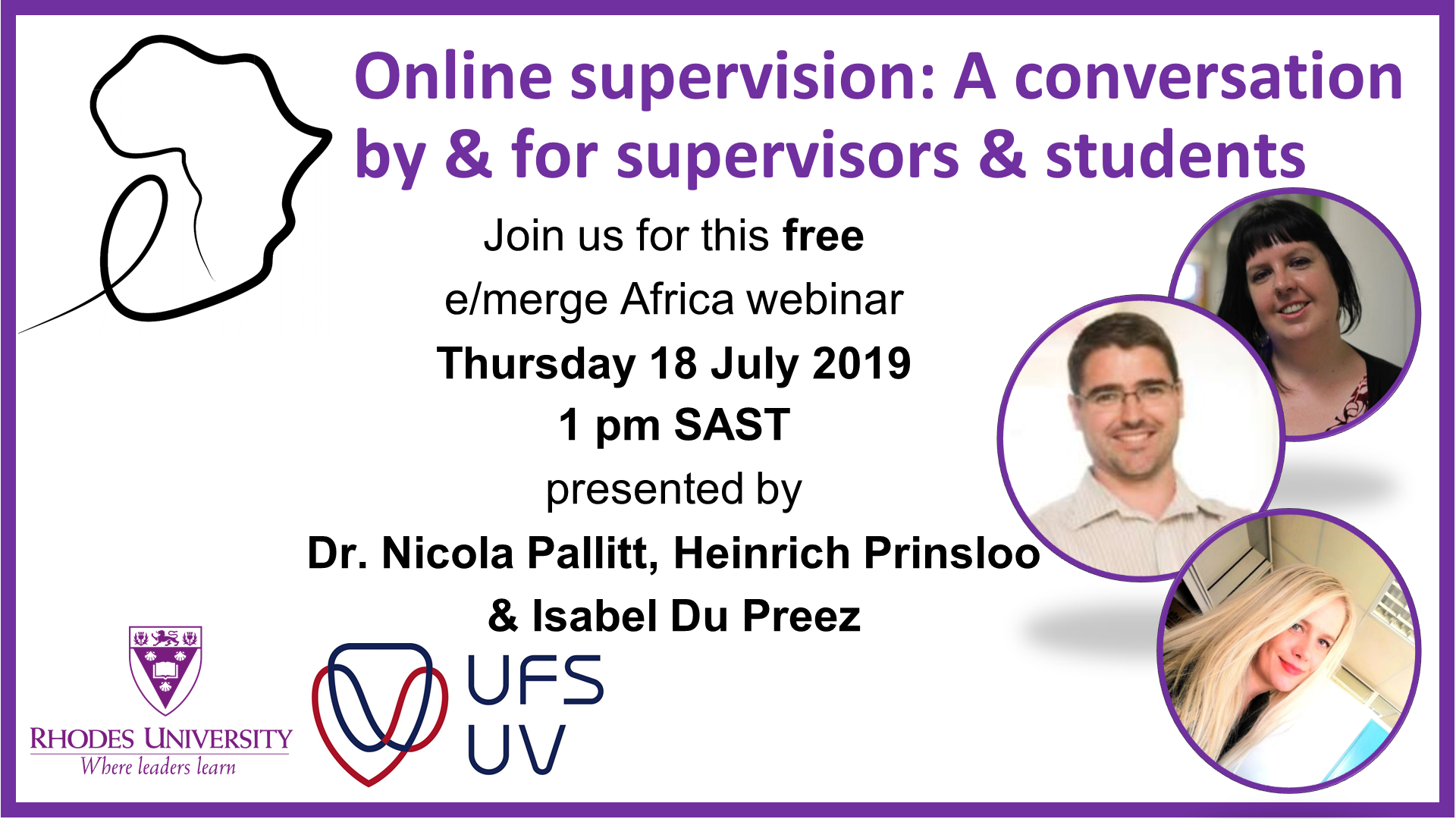 Session format: Once-off webinar
Date and Time: Thursday, 18 July, 1 pm SAST
Presenters:
Dr. Nicola Pallitt, Academic Staff Development Practitioner: Technology-Enhanced Teaching and Learning Specialist, CHERTL, Rhodes University, South Africa 
Heinrich Prinsloo, Senior Instructional Designer, University of the Free State, South Africa
Isabel Du Preez, Instructional Designer, University of the Free State, South Africa
Time converter at worldtimebuddy.com
Add to:
Description:
Online supervision is an emerging practice in African universities where there is a need for more flexible forms of postgraduate supervision. This is particularly important for educational technology professionals studying towards a postgraduate degree while working. In this presentation, Dr. Pallitt and her Masters students reflect on the practical aspects of how online supervision happens, and the opportunities and challenges for supervisors and students. Examples of good online supervisory practices are discussed by expanding on Lee's (2007) concepts of supervision. Lee (2007) argues that conceptions of research supervision that supervisors hold affect the way the research student operates. We argue that this conception also influences the kinds of online tools that supervisors use as part of the supervision process. Participants will be given the opportunity to question the conceptions that they hold and examine these in conversation with other supervisors and students. Developing supervision skills more generally is essential for emerging and experienced academics. 
---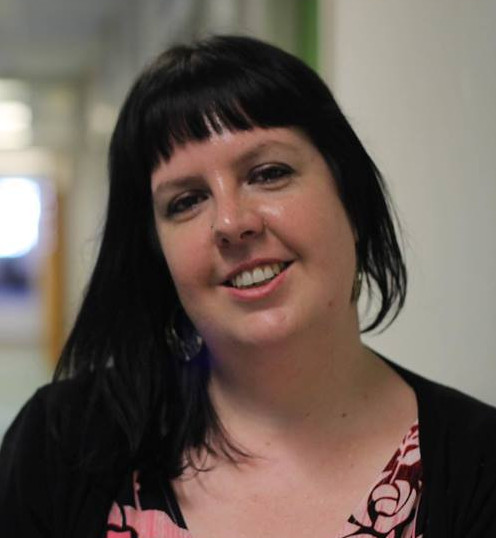 Nicola Pallitt coordinates the efforts of the Educational Technology Unit at Rhodes University and offers professional development opportunities for academics to use technologies effectively in their roles as educators and researchers. She provides learning design support and consultation in relation to teaching with technology (technology integration) and blended and online teaching and learning. Nicola supervises postgraduate students and co-teaches on formal courses in Higher Education. Nicola is passionate about engaging fellow practitioner-researchers in research that takes critical, contextual and pedagogically informed approaches to educational technology.
---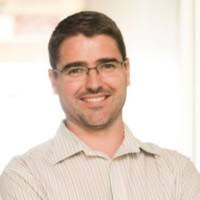 Heinrich Prinsloo is a senior instructional designer at the University of the Free State. He is responsible for improving blended and online delivery of content, as well as developing Blackboard as the online platform for learning and offer training to staff and students through innovative approaches.
---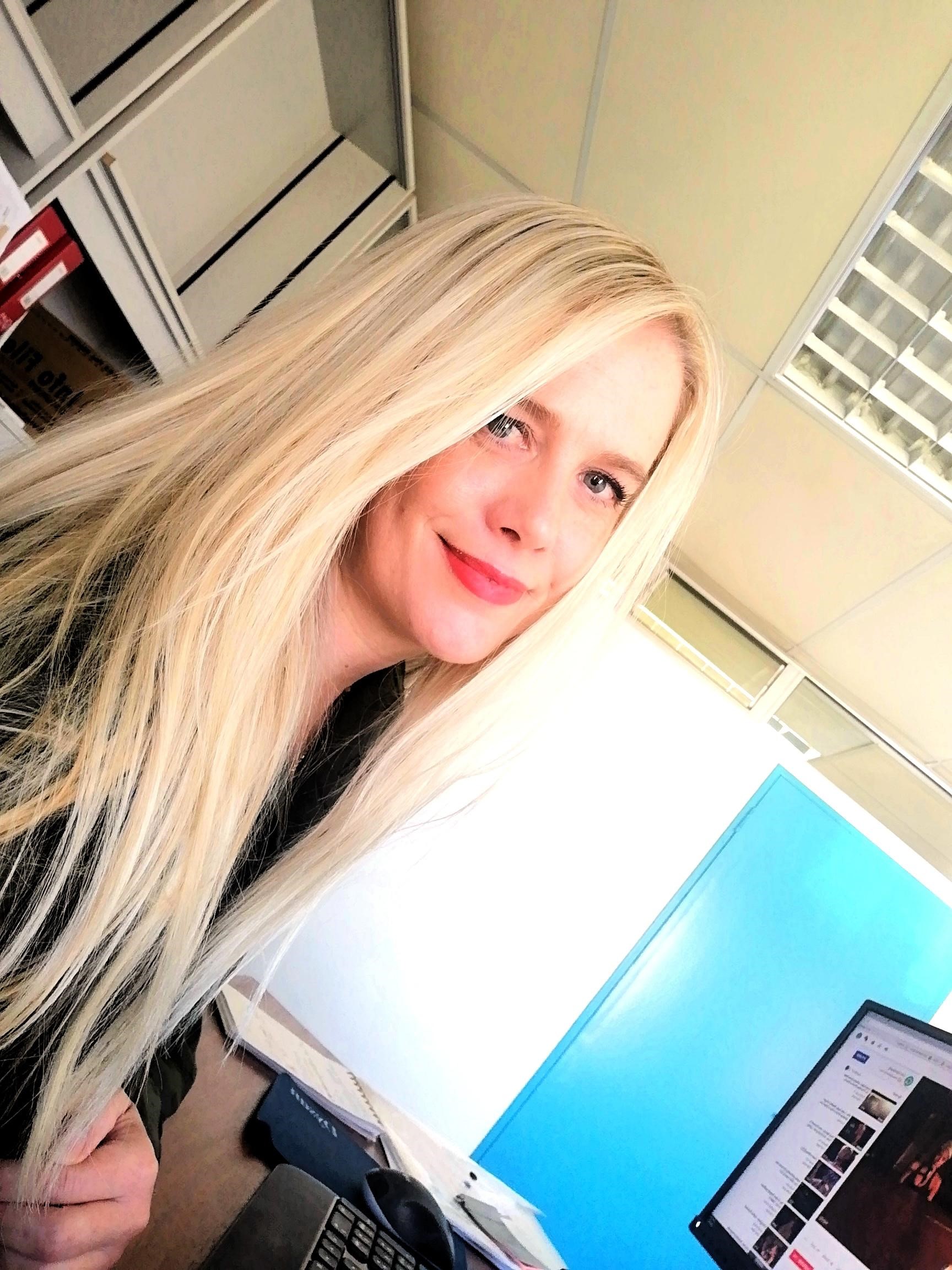 Isabel Du Preez works as an instructional designer at the University of the Free State. She is part of a team who design and develop learning materials for online learning programmes, especially in the field of teacher education.
The live session for this event has ended but please continue the conversation in the Facebook event page 
The recording is also available here (YouTube)