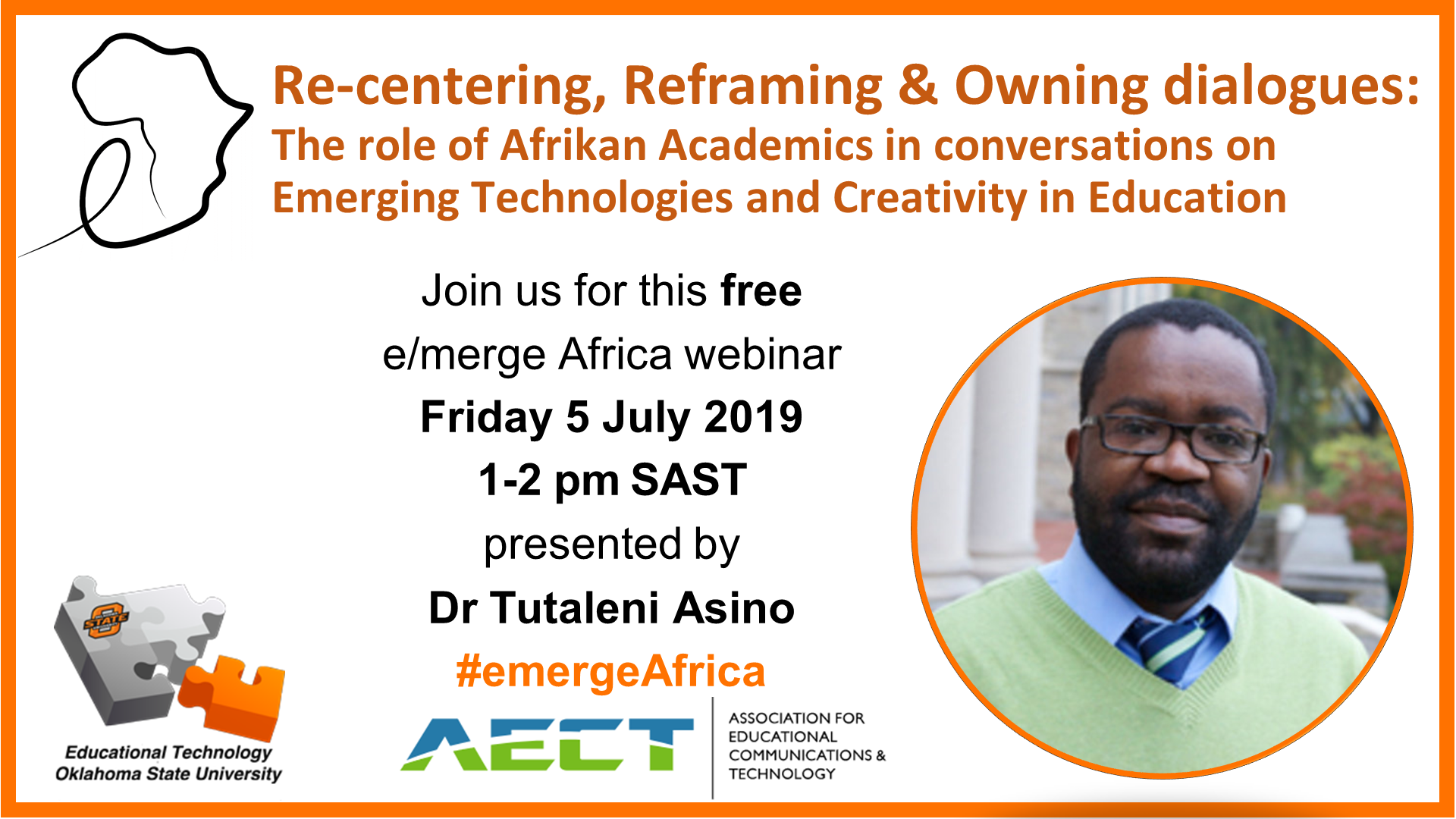 Presenter: Dr Tutaleni Asino – Oklahoma State University, US
Time and Date: 5 July at 1 pm (SAST)  1 hour webinar
Time converter at worldtimebuddy.com
Add to:
Description:
This event is in collaboration with the Centre for Innovation in Learning and Teaching (CILT) at the University of Cape Town. 
There are many terms, concepts and theories used in education today. Terms such as collaboration, community of learners, openness, context and culture, 21st century skills, critical thinking skills, and many more are prevalent in educational conversations. I propose that we take time to dismantle the dichotomous nature of much of this conversation. One is made to believe that there are only two choices, often extreme, from which one can select. Reality however is a system with varied and intertwined options requiring us to address the simple and complex at the same time. We can design physical learning spaces so that students can move flexibly between individual and collaborative learning AND ensure that an online learning environment such as Vula is used effectively to support learning. The commonality in both situations is about a concern for the learning space or learning environment. Afrikan ideals are present in many of the conversations that are currently presented as innovation. In this session, I propose that we take time to (re)center, re)frame and (re)own some of the dominant dialogues as Afrikan academics.
---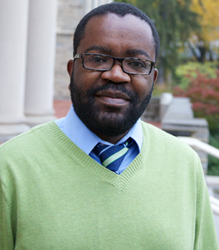 Dr Tutaleni Asino spends most of his time with one foot on the Afrikan continent in Namibia, the other on the North American continent in the USA and his arms stretched out to the world beyond. His research focuses on emerging technologies in education; diffusion of mobile devices in teaching and learning; Mobile Learning; Design for Mobile Devices; Indigenous knowledge; Openness (access, education, resources, pedagogy); Comparative International Education; and the role of culture in the development and evaluation of learning technologies. He is an Assistant Professor in the Educational Technology Program and Director of the Emerging Technologies and Creativity Research Lab at Oklahoma State University.
This seminar has ended please refer to the recording here