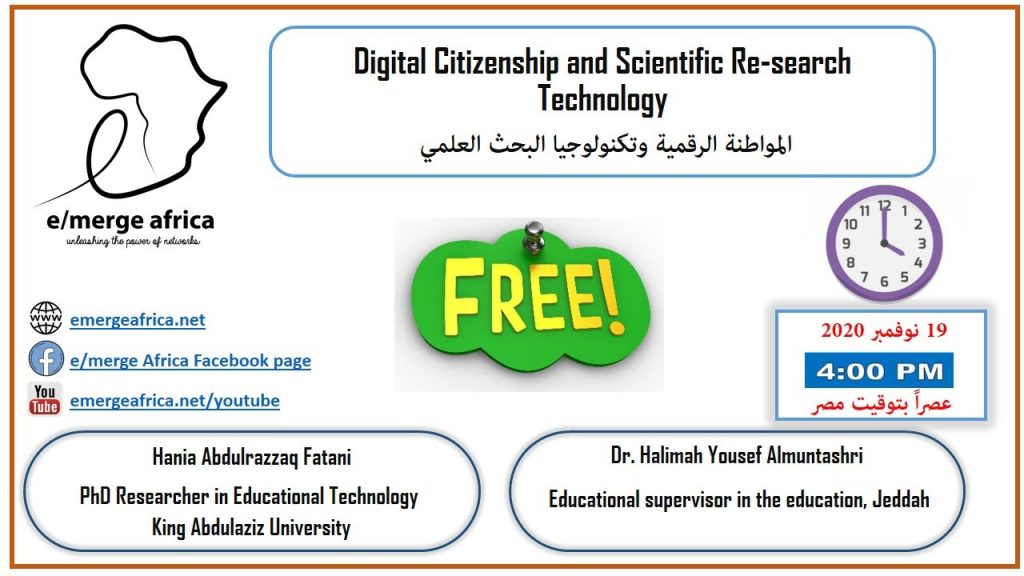 Time converter at worldtimebuddy.com
Presenter: Hania Abdulrazzaq Fatani, PhD Researcher in Educational Technology, King Abdulaziz University, Saudi Arabia and Dr. Halimah Yousef Almuntashri, Educational supervisor in education, Jeddah University, Saudi Arabia
Description:  The core discussion in this webinar will be:
Digital Citizen., digital citizenship and digital citizenship values.
How to be a digital citizen for scientific research.
The sources that graduate students rely on for scientific research.
Databases that support higher education students in the quality of their research.
Technological applications in scientific research to facilitate the work of the graduate student in his research career.
The most important updates according to the APA7 version to document research references.
Presenter Bio: Hania Abdulrazzaq Fatani, PhD Researcher in Educational Technol-ogy King Abdulaziz University and Dr. Halimah Yousef Almuntashri, Educational supervisor in the education, Jeddah
Language: Please note seminar language is Arabic
This event has ended – recording will soon be available on the e/merge Africa YouTube channel