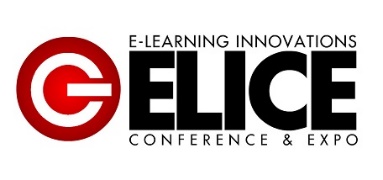 Join ELICE today to lean about tools for eLearning.
Together with our colleagues of the organising committee of the e-Learning Innovations Conference and Expo (ELICE) we present this free pre-conference webinar. Please see participation details below
When: Tuesday, 2 August at 10:00 a.m. Eastern Standard Time / 4:00 pm (South Africa)  This webinar has been postponed due to technical issues – new rescheduled time will be announced here as soon it's available
Who:   Dr. Penina Lam
What: From PowerPoint Slidedeck to Interactive Learning Using Authoring Tools
For more information and assistance: Email: oc.ecile

null

@ffats
It's free to register and participate!
PLEASE CHECK YOUR LOCAL TIME ZONE HERE
Join the face-to-face part of the e-Learning Innovations Conference and Expo (ELICE), Nairobi, Kenya 12- 16 September 2016