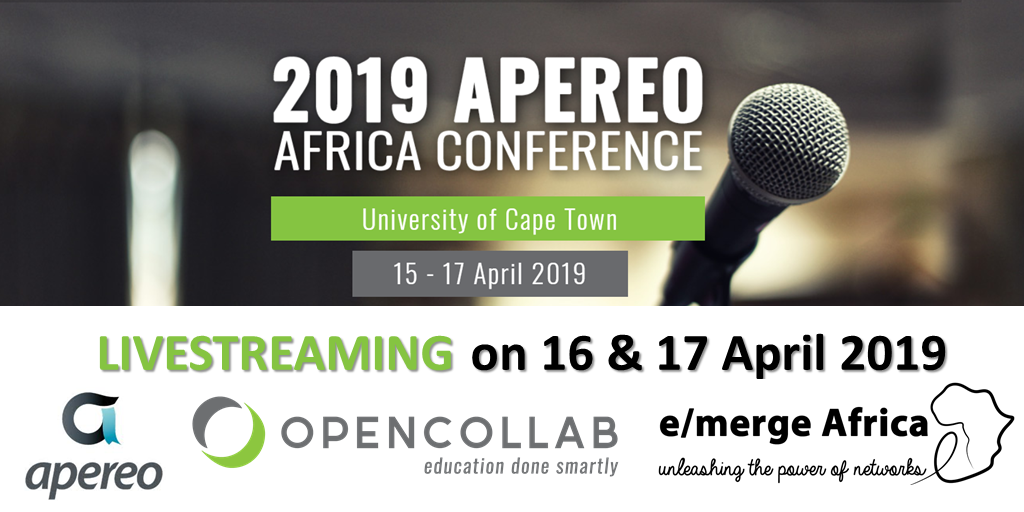 In a collaboration with Apereo and OpenCollab we are bringing you selected presentations from the Apereo Africa conference taking place at the University of Cape Town. We have looked through the schedule and picked presentation we find particularly relevant to our network. Please see scheduled times for presentations below. To participate 1) Click Join Live stream in a separate tab 2) Discuss by clicking Join Back Channel in a separate tab. During the live session an e/merge Africa member will relay your question to the presenter in the venue
This event has now ended – in case you missed one of more of the events below the recordings are now available on the Apereo Foundation's YouTube Channel. When viewing these recordings we highly recommend looking for the OpenCast recordings to dynamically switch between presenter and slides while viewing. Links for the OpenCast recordings are available in the YouTube descriptions of each recording.
Keynote: The Unbundling University: Digital technology and emerging models in unequal landscapes
Presenter: Sukaina Walji – Online Education Project Manager, University of Cape Town
Time converter at worldtimebuddy.com
Join live stream at the indicated time here
Join the discussion in Backchannel
Description: This keynote will consider how higher education teaching and learning provision is being influenced by digitization and marketisation in the sector. New models of online education provision including online degrees, MOOCs and microcredentials are made possible by digital technologies and through the entry of private companies offering unbundled services to universities. The implications and opportunities of unbundling are playing out in an emergent and unequal landscape.
---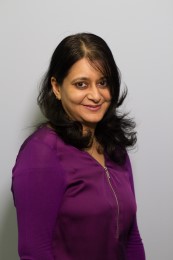 Sukaina Walji supports the development and implementation of UCT's online education strategy by
conceptualisation and business modelling, project management, stakeholder liaison, and monitoring and
evaluation of online education projects in conjunction with colleagues in CILT and across faculties. She is also a
researcher on three research projects: ROER4D Impact Study OER in and as MOOCs; The Unbundled University: Researching emerging models in an unequal landscape; and Perspectives from South African MOOC Takers: understanding transitions in and out of learning and work. Sukaina has a Masters in Online and Distance Education from the Open University UK, and a BA in History from Oxford University.)
Backchat – providing audio feedback to learners via SAKAI
Presenter: Henk Louw, North-West University
Time and Date: 11.10 – 11.45 SA Time – time converter
Description: Traditional marking of student work (red pen, track changes,
comments) have a series of disadvantages when it comes to pedagogical
effectiveness. Audio feedback, when done with individual recordings, is much
clearer to students and is reported as being a more personal and motivating
experience. It can, however, also become time-consuming and repetitive for
lecturers to create high quality audio feedback. Backchat aims to solve this
problem by making use of well-structured, pre-recorded comments for repetitive
errors in combination with individualised comments for unique errors. This allows
for more detailed and useful feedback to students, without being an additional
time burden on lecturers. The built-in marking rubric and class list functionality in
Backchat reduces the administrative burden of calculating and recording marks
and serves as an additional mode of feedback to learners. A major advantage is
also that the Sakai interface allows for a quick and easy distribution of the audio
feedback to each individual student by means of the Drop Box functionality. A
brief overview will also be provided on the qualities of effective pedagogical
feedback (compared to traditional marking), with a focus on the creation of
effective generic feedback comments. Each attendee will receive a free, fully
functional copy of the Backchat software (beta version) for evaluation purposes.
Join live stream at the indicated time here
Join the discussion in Backchannel
---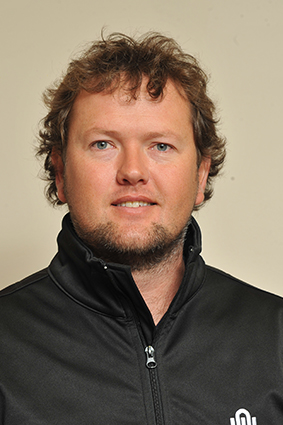 Henk Louw is currently a senior lecturer in the Centre for Academic and Professional Language
Practice at the NWU. He obtained his PhD degree in Applied Linguistics (2010) at this institution. Henk is currently specialising in Academic Literacy, with a research focus on the use of technology in pedagogy, second language writing and feedback, and plagiarism prevention. He has received two institutional awards for teaching excellence, assisted as a guest lecturer at the mentorship programme presented by the Faculty of Education to veteran school teachers and was also involved with the coordination and expansion of the NWU Writing Laboratory since 2011. He has authored a number of solo articles and co-authored articles in peer reviewed journals and also contributed to four text books on Academic Literacy. He has also presented at national and international academic conferences. The feedback tools, MarkWrite and Backchat stemmed from his research.
He is also an International Canoe Federation level 1 coach.)
Fostering student engagement in a geographically dispersed online class
Presenter:Paul Hobden, Digital Frontiers Institute, South Africa
Time and Date: 11.55 – 12.45 SA Time – time converter
Description: This presentation will focus on the experiences and insights gained by Digital Frontiers Institute in delivering courses to students in over 104 LMICs (Low
and Middle Income Countries) in multiple languages.
Join live stream at the indicated time here
Join the discussion in Backchannel
---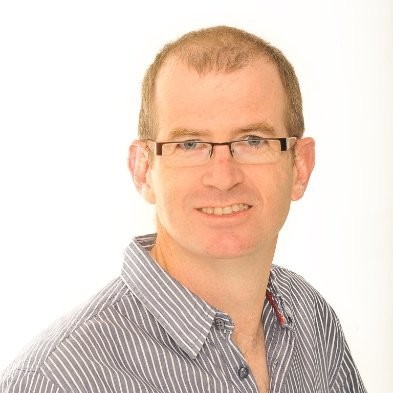 Paul Hobden is the COO of Digital Frontiers Institute. Paul started his career in education as a teacher and has, for the past 20 years, been working in variety of businesses with a strong focus on online and
digital products. Paul spent six years in the UK working for Reed Elsevier overseeing the transformation of a
number of hard copy information products into online products. His South African experience spans a variety of
businesses including time at MWEB as the Head of Small Business. Paul returned to education working as the
COO and then MD of an Educational Publisher focusing on digital courses and textbook publishing in the higher
education market before taking up the role at DFI. Paul is passionate about education and the ability of
technology to enable efficient and effective learning for all. Paul holds a B.Soc Sci, HDE and MBA.)
A social capital lens on student collaborations in online learning
Presenter:Dr Anneke Venter, Unisa (South Africa)
Time and Date: 14.30 – 15.15 SA time – time converter
Description: The affordances and pedagogy of online learning provides for
collaborative online learning opportunities. Online learning is increasingly used to
address transactional distances between ODL students. The paper will report on
a qualitative study that investigated collaborations between online students and
the establishment of social learning networks in service of the learning project in
the case of an online module offered Unisa, a large ODL university. The contribution of the study is the conceptualisation of the intersection between formal and informal learning networks amongst diverse students in providing an answer to the question of how social capital development impact on online learning. The theory of social capital is applied to explain the role of bonding and bridging social capital in facilitating online learning in and across various learning networks. Online learning communities are not innocent and social capital has a downside which include a high cost of investment and exclusion of non-participants. The role of self-regulation is critical in coordinating the options available to online students. The insights benefit designers and facilitators of
online learning who want to capitalise on the inherent collaborative nature of online learning.
Join live stream at the indicated time here
Join the discussion in Backchannel
---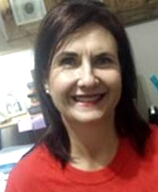 Dr. Anneke Venter, facilitates and manages learning development project teams who work on the pedagogical rejuvenation of blended and online courses. Her academic foundation lies in Sociology which inspired the interest in the topic of her doctoral research on student learning networks in Open Distance Learning (ODL). She is continuing her work on the contextualisation of the student learning experience in order to bring the needs of diverse ODL students to the foreground and advise on the development of innovative learner support strategies.)
UCT Centre for Innovation in Learning and Teaching (CILT) educational
technology project highlights (2018-2019)
Presenter: Various – Facilitated by Sieraaj Francis, Centre for Innovation in Learning and Teaching (CILT), University of Cape Town
Time and Date:
Time converter at worldtimebuddy.com
Description:
These lightning talk presentations step through highlights of four educational
technology projects that have been underway at CILT over the last year.
One Button Studio (OBS) | www.cilt.uct.ac.za/onebuttonstudio
Presenter: Nawaal Deane, Digital Media Unit
At the last Apereo Africa, the One Button Studio (OBS) was discussed on a
technical level and how it integrated with Opencast workflows. The studio
successfully launched mid last year, and this presentation will be include some of
the lessons learnt and use cases of the OBS so far.
Learning Design principles from creating Massive Open Online Courses
(MOOCs) | www.cilt.uct.ac.za/cilt/moocs-project-uct
Presenter: Mary-Ann Fife & Tasneem Jaffer, Online Learning Designers
This presentation focuses on five key principles used during the development of
online courses: Collaboration, academic ownership, openness, experimental and
quality. Since 2014, the UCT MOOCs team has released a total of 18 online
courses.
Digital Online Textbooks (DOT4D) | www.dot4d.uct.ac.za
Presenter: Michelle Williams, Academic Staff Development cluster
This project explores the current ecosystem of open textbook publishing activity
and provides implementation support in open textbook publishing activity at the
University of Cape Town. The primary objective is to improve inclusion and
facilitate curriculum transformation in South African higher education by
addressing equitable access to appropriate and relevant learning resources.
Online Assessment and Technology Services (OATS)
Presenter: Sam Lee Pan, Learning Technologies Team
The project investigates digital technology and online services to support
summative assessment for UCT formal courses in contact or distant modes. It has
primarily focused on vendors and products (particularly for online proctoring) and
evaluation of these options, to provide better recommendations for service
selection, systems and support needed.
Join live stream at the indicated time here
Join the discussion in Backchannel
---
For information on projects and people – please refer to CILT's website