Presenter: Kelly Elander, Assistant Professor, Harding University, United States
Format: One hour Adobe Connect webinar 4 pm (SAST)
Time converter at worldtimebuddy.com
A significant challenge to course designers has always been to keep learners engaged and avoid feelings of isolation and detachment, which leads to high course dropout rates (Bonk & Khoo, 2014; Vakoufari, Christina, & Mavroidis, 2014). This presentation will showcase techniques online instructors can use to make learners feel connected and involved. These techniques came from research and conclusions made from two recent book chapters. The techniques will be explained, and examples will be given.
---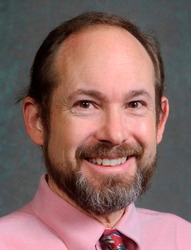 Dr. Kelly Elander coordinates the web design and interactive media program at Harding University in Searcy, Arkansas. He holds a B.S. in Communication from Ohio University, a Master's in adult instruction and performance technology from the University of Michigan, and a Ph.D. in instructional design for online learning from Capella University. More details about Dr. Kelly Elander here.
This webinar has ended – please find recording and resources available here.