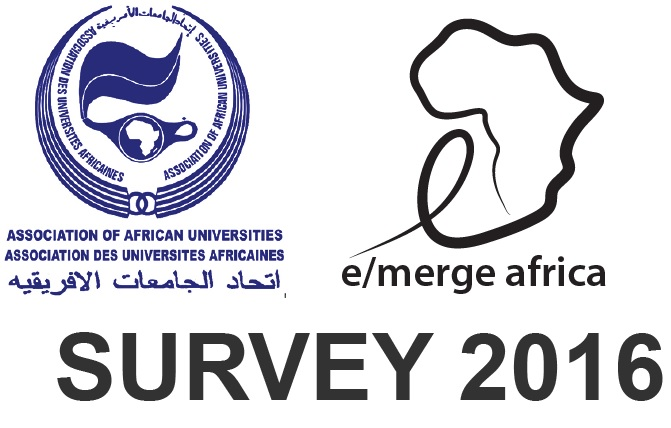 Join us today online at 10 am (SAST) today (Accra 8 am/Abuja 9 am/Nairobi 11 am) when we present preliminary findings from our needs and assessment survey conducted in collaboration with the Association of African Universities.
To join:
1) go to the e/merge Africa Adobe Connect Meeting Room (http://meeting.uct.ac.za/emergeafrica)
2) Choose 'Enter as Guest' (usually default option)
3) Type in your name in the text box
4) Click Sign in to room.
During April, May and June, the e/merge Africa team joined forces with the Association for African Universities (AAU) to conduct an e-learning  needs assessment survey. Designed to understand the needs and priorities of elearning practitioners and researchers in African higher education the survey was distributed to institutions throughout the continent receiving 287 responses. The survey closed in early June and we are now ready to share provisional findings based on the analysed survey data. Join us on 22 September at 10 am (SAST) for an insight into what African colleagues consider is needed to make blended and online based teaching successful in African institutions.
Please note this will be a blended session: If you are at the University of Cape Town campus we welcome you to join us at the Centre for Innovation in Learning and Teaching (CILT), Upper Campus, PD Hahn building, Level 7. Should time or distance only permit participation remotely then this is possible via Adobe Connect (please view this guide for instructions on how to attend). Please sign up below.
This event is presented in collaboration with the Centre for Innovation in Learning and Teaching (CILT) University of Cape Town, South Africa and the Association of African Universities (AAU)
This event has ended thank you to all who took part – To view the recording of the webinar and continue the conversation please access this forum (requires login)