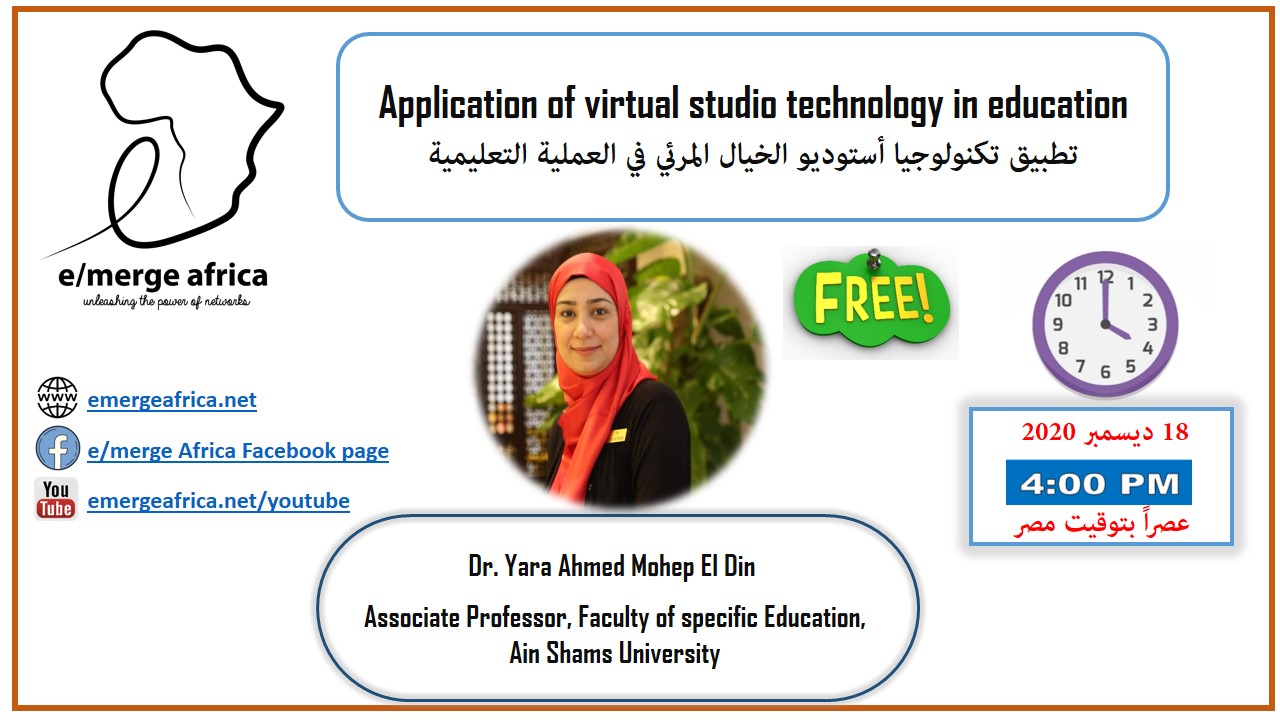 Time converter at worldtimebuddy.com
In this event we will look at:
How Visual Studio can be aplied in a business context.
Visual Imagination Studio applications in various fields and in the educational process.
Best practices for implementing and using Visual Studio patrtivularly in light of the Corona pandemic.
How to use Adobe premiere and Adobe after effects to create a visual studio.
Language: Please note seminar language is Arabic
To sign up for this event please refer to e/merge Africa Arabic