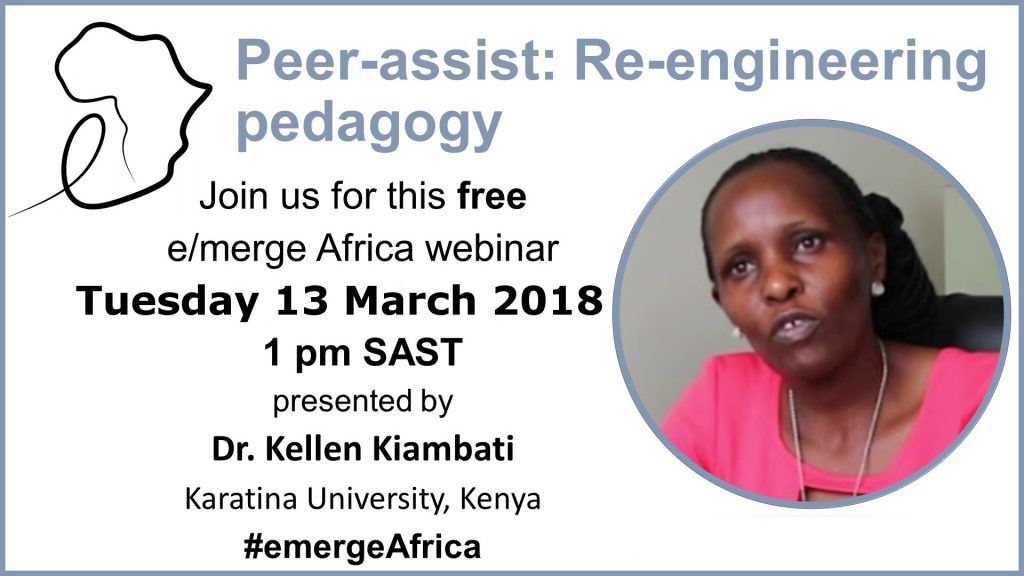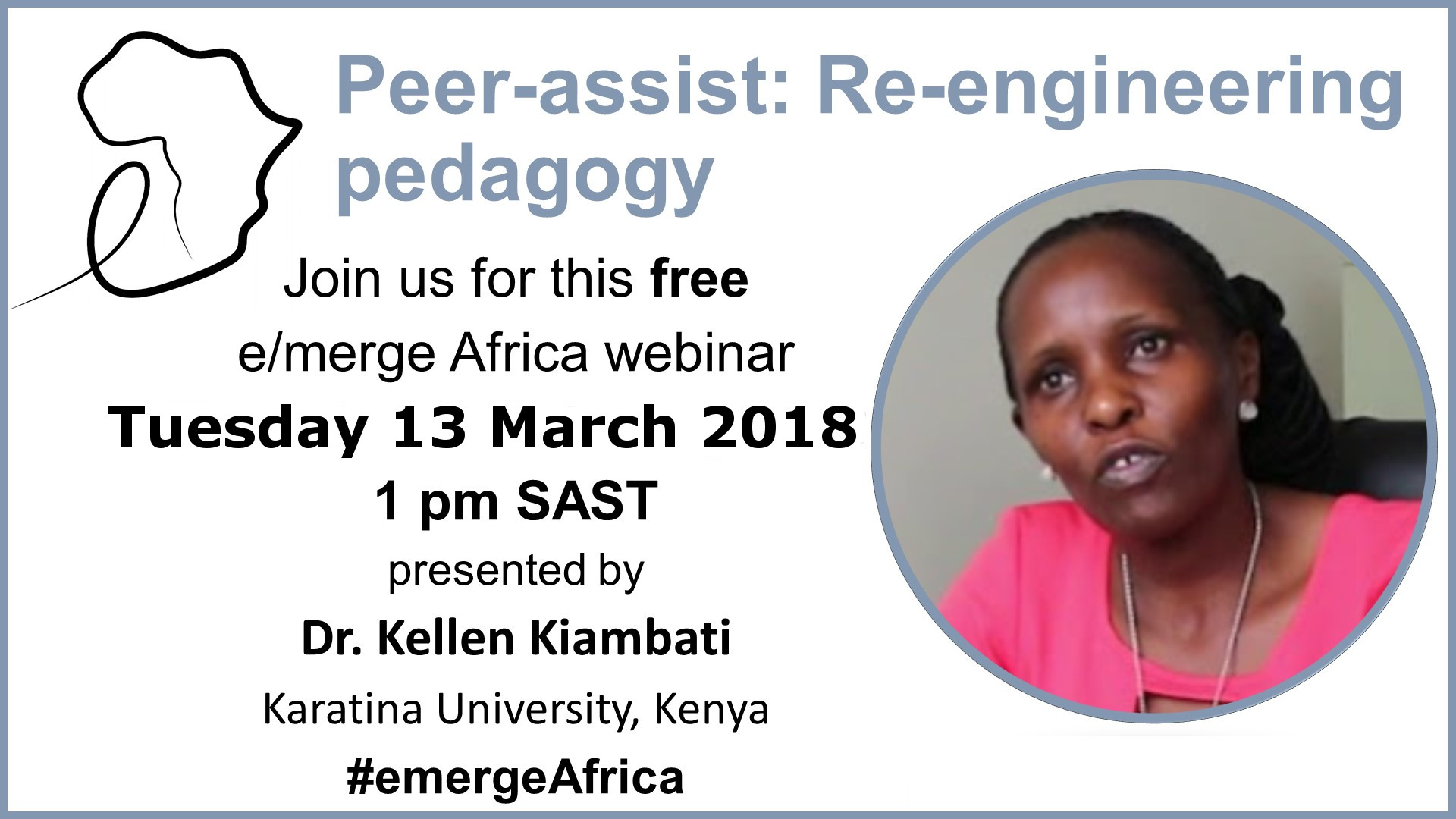 Please notice we have decided to run this event again as Dr. Kellen Kiambati was unable to attend in February. Please do join us! 
Peer Assistee: Dr. Kellen Kiambati, senior lecturer, University Human Resource Development Department, Karatina University, Kenya

Peer Assist lead: Dr. Alice Barlow-Zambodla, e/merge Africa
Time and Date: Tuesday 13 March 2018 at 1 pm SAST
Time converter at worldtimebuddy.com
Our first request for a peer assist this year comes from Dr. Kellen Kiambati, senior lecturer  at Human Resource Development Department, Karatina University in Kenya. Her challenge is about how to re-engineer pedagogy to improve the instructional abilities of teaching faculty.
As part of the peer assist process and through discussion around this the challenge presenter will gain greater insight into the challenge and how to address it. Attendees are encouraged to be active participants and to share questions of clarification, assumptions and later, possible solutions. Let us share in Kellen's challenge and assist her towards some solutions.
Join us for this session and give Dr. Kellen Kiambati your input
About the peer assist process The peer assist process offers simple yet effective steps to a group of peers address a challenge brought by a colleague. We identify and question assumptions, then share knowledge and insights which can facilitate the development of innovative and context sensitive solutions.

This event has finished. To submit your own professional challenge please contact us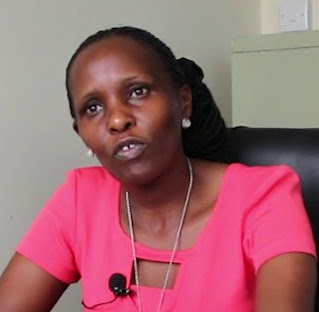 Dr. Kellen Kiambati holds a PhD in Business Administration with a focus in Strategic Management from Jomo Kenyatta University of Agriculture and Technology (JKUAT) and MBA in Strategic Management from the Kenya Methodist University. She is a Strategic Management Consultant with very wide experience spanning over ten years. Currently she is a senior lecturer at Karatina University, Kenya
---
Dr Alice Barlow-Zambodla e/Merge Africa Network Regional Coordinator for Southern and East Africa
I have a multi-disciplinary background in Agriculture, Botany and ICTs for education resulting in lecturing and research experience totalling more than 25 years at the Universities of Transkei and Kwa-Zulu-Natal, South Africa. My more recent experiences involve working as a Programme Specialist for 7.5 years at SAIDE, an educational research and development NGO. This work involved working with various tertiary institutions on the continent focussing mainly on open and distance learning programmes,  the development and use of open education resources, ICTs for Education and development, as well as the monitoring and evaluation of educational interventions. In my capacity as a Vodacom Change the World volunteer 2014-2016  I have been working with the Buffelshoek Trust  to set up and capacitate 11 ICT Centres situated at 9 rural schools in Bushbuckridge Municipality, Mpumalanga, South Africa.