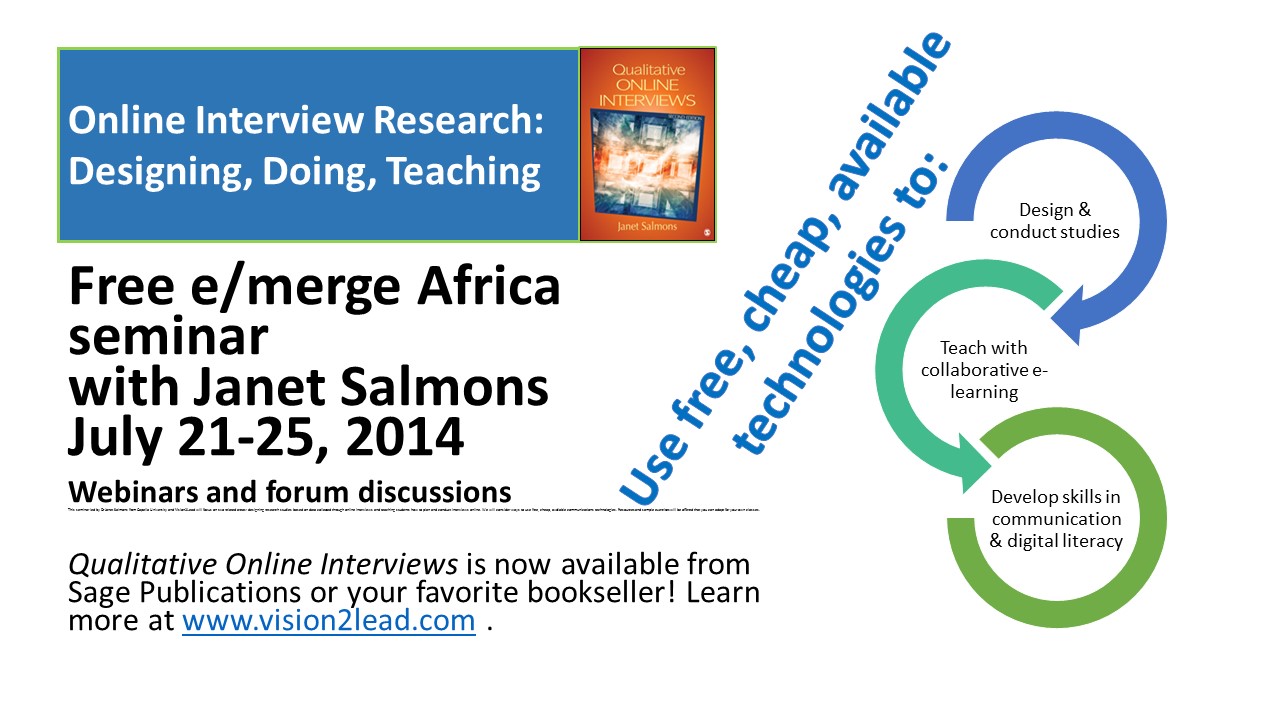 21 July – 25 July 2014
Increasingly, we communicate online and use social media platforms for personal and family, social and cultural, business and educational purposes. Interviewers can use these technologies to interact with participants anywhere. Online interviews can be used to collect data for qualitative studies, but their use is not limited to empirical research. E-interviews are also valuable as collaborative e-learning exercises that bring real-world expertise into the classroom and develop digital literacy.
Even though we may feel comfortable communicating online, doing interviews requires another level of thinking and planning, questioning and listening. How do we learn such skills?
This seminar led by Dr Janet Salmons from Capella University and Vision2Lead will focus on two related areas: designing research studies based on data collected through online interviews and teaching students how to plan and conduct interviews online. We will consider ways to use free, cheap, available communications technologies. Resources and sample exercises will be offered that you can adapt for your own classes.
In addition to an asynchronous discussion forum, Dr. Salmons will offer two online meetings which will be recorded.
Wednesday, 23 July at 3 pm (SAST/ GMT +2)

: Teaching with Online Interviews and

Friday, 25 July at 3 pm (SAST/ GMT +2)

: Designing and Conducting Online Interview Research.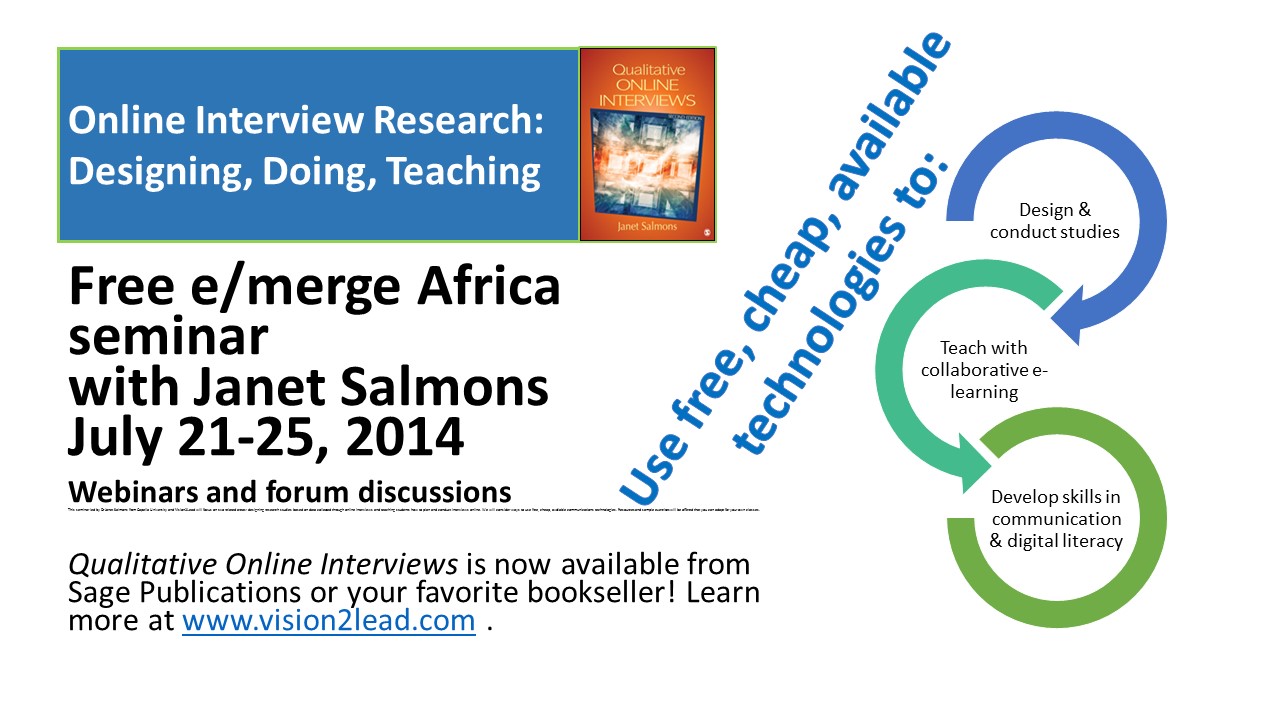 Janet Salmons

,

PhD has been an online graduate faculty member at Capella University School of Business and Technology since 1999. She is an independent researcher, writer and consultant through Vision2Lead (

www.vision2lead.com) . In addition to the new Qualitative Online Interviews

, she edited 

Cases in Online Interview Research

, also available from Sage Publications. In addition to online qualitative methods, she is interested in e-learning and online collaboration. She is a frequent presenter for online workshops and seminars, including participation in e/merge conferences. Dr. Salmons has a PhD in Interdisciplinary Studies from Union Institute and lives in Boulder, Colorado, USA.
To sing up for this free event, please use the form below