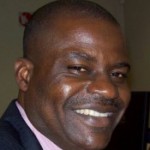 @jerome_dooga
active 5 years, 9 months ago
Follow @zwakausu
It's been wet in Jos since Saturday. This Sunday morning is witnessing gentle rains too. The waether has been cold and uncomfortable, especially because there's no electricity. So everywhere is quiet and, well, a bit dull, but peaceful. That's a commodity we prize highly–peace; because it's becoming increasingly in shot supply.
View
---
Favorite Forum Topics
This user has no favorite topics.