Get Published! 6 Steps to Creating a Publication Strategy
Presenter: Dr Janet Salmons, Vision2Lead, United States
Format: Asynchronous discussion from 2-3 February 2017 + Live online meeting on 2 February, 4 pm SAST (15:00 Abuja time/ 16:00 Cape Town time/ 17:00 Nairobi time).
While publishing results is a critical next step after the completion of research, too often we take what comes without reflecting fully on the best options that fit our work and goals. We aren't sure where to start, then see a call for papers and start working on an article. We see a call for book titles or chapters, and shoot off a proposal. We answer a friend's request to contribute to the blog of a professional association. We create a social media presence and may be very active one month and silent when things get hectic. We all know how this story goes…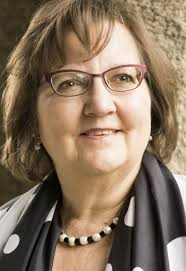 Academic researchers and graduate students alike face such dilemmas. Even skilled writers can feel lost by the publication process, or get distracted by day-to-day activities. Sometimes even those who have successfully published articles or chapters still don't feel that they had accomplished what they had hoped. While most graduate programs emphasise the need to publish, and most academic positions require publications, the space or help needed to think through the options is largely unavailable.
As a result, Dr. Janet Salmons set about to develop some supportive solutions, including materials, webinars, and a course offered with Dr. Helen Kara. The next 'Create Your Publication Strategy' course runs from February 10 to March 31 and e/merge Africa members signed up for this webinar are eligible for a discount. The course, with small group discussion and feedback from Janet and Helen, is designed for scholars who have completed or are nearing completion of a doctoral degree.
Performing careful reflection and systematic analysis is critical in order to make purposeful use of our research findings and the new knowledge we acquired. We call this process creating a publication strategy. A publication strategy should include carefully-defined goals, a purposeful timeline, and actionable steps for proposing and writing the kinds of pieces large or small that allow others to access what we've learned, produce impact, and propel our careers forward.
Webinar 2 February 2017

| | |
| --- | --- |
| Dr. Janet Salmons, is an independent researcher, writer, instructor and consultant through Vision2Lead. She has published books, chapters, articles, and blog posts. She is on the PhD faculty in the Walden University Riley College of Education. Learn more about Janet here. Janet has previously presented e/merge Africa online events on doing qualitative research online and doing online interviews. Recordings of these events are available on the e/merge Africa YouTube channel. | |
| | |